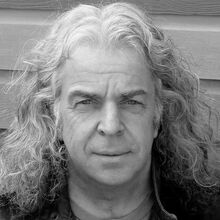 Andrew McCrorie-Shand is a British composer. He was the musical director for the original series of Teletubbies. He created the music for the show using the following synthesisers:
EMU Proteus 2 Orchestral
EMU Proteus 3 World
Korg M1
Kurzweil Mark 152 Digital Grand Piano
The instrument sound fonts used include:
Proteus 2 Orchestral
017 Pizzicato 1
019 Trem Strings
024 Flute
025 Piccolo
026 Oboe
029 Bass Clarinet
032 Chamber Wind (Contrabassoon, Bassoon and English Horn together)
045 Tuba
050 Timpani
054 Xylophone
055 Glockenspiel
058 Percussion 1
060 Harp
062 Harpsikord (Running Away Dance)
125 Whistl'n Joe
Proteus 3 World
001 Accordion
004 Spirit Catch (Sound of the Carousel in the Dancing Bear)
008 Percussion 1
024 AmbiJewsHarp
028 Bata Drums
042 Nu Age
045 Ocarina Solo
095 On Land
126 Jungle Book (Animal Parade)
175 Banjo
Korg M1
04 Guitar 1
08 Pan Flute (Laa-Laa's Ball flying in the air)
09 Drums #1 (Stamping and Stepping Dance/Follow my Leader Dance)
15 Vibes
25 Kalimba
26 A.Bass (Dancing Bear /Twisty Dance)
75 Digi-Bells
Trivia
Andrew McCrorie-Shand was also the musical director of other Ragdoll shows, most notably Rosie and Jim and Tots TV.
Although he isn't involved with the reboot. He is credited as the original composer of the theme tune.