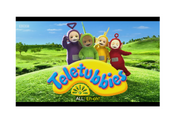 There are 60 episodes in both seasons of the new series altogether. On the right next to the title are air dates. The first season premiered on 9th November, 2015. The episode airings are divided into quarters, with 15 episodes per quarter. The first quarter premiered on 9th November, 2015 and ended on 27th November, 2015, with the 15th episode, Roundy Round. The second quarter premiered on 18th January, 2016 and ended on 5th February, 2016, with the 30th episode, Party! The third quarter premiered on 9th May, 2016 and ended on 27th May, 2016, with the 45th episode, Breakfast! The fourth quarter premiered on 17th October, 2016 and ended on 4th November, 2016, with the 60th and final episode of Season 1, Inside Outside.
In 2016, the reboot started airing internationally, beginning with Australia and Canada. Then it aired in Greece, France, the Netherlands and America. For more information on the international airings of the reboot, see Reboot International.
On 4th April, 2016, DHX Media ordered a second season. There are 60 more episodes in Season 2, making for a total of 120 episodes in the whole series. Season 2 of the reboot (and the first quarter of Season 2) premiered on Cbeebies on 13th March, 2017 with the 61st episode, Close the Gate. Season 2 Q1 ended on 31st March, 2017 (the date of the Teletubbies' 20th anniversary) with the 75th episode, Sliding Down. Season 2 Q2 began on 15th May, 2017 and ended on May 26, 2017; this broke the usual pattern of 15 episodes per quarter as a result (there were only 10 episodes in Season 2 Q2), and the reason for this is because the Monday after that day was Memorial Day. Season 2 Q3 began on 26th June, 2017 and ended on 30th June, 2017, with only 5 episodes in the third quarter. It is unknown if a third series of it will happen.
Season 1
Season 2