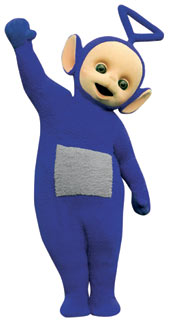 This is your user page. Please edit this page to tell the community about yourself!
Here I am as Tinky-winky! (See the right hand side of the page.)
My Favourite Teletubbies Episodes
These episodes were recorded onto a tape for me in 1997. The tape is sadly lost now, and most of the stuff got recorded over. However, all is not lost! I may record these episodes onto DVD!
Favourite Windmill Animation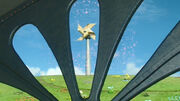 This is my favourite Windmill Animation. I glad this image is finally on Teletubbies Wikia. This animation is used in the episodes Ned's Bicycle, See-Saw (one of the Lion and Bear episodes that is no longer shown on TV,), Larette Tap Dancing. and the Gingerbread Boy It can be seen during the Magical Event sequence when the Teletubbies are being quiet inside the house. However, what I never knew was that in the Gingerbread boy, the Windmill whooshing sound has been altered and the TV Reciever event happens instead of the Tap Dancing Teddy Bear.
Favourite Teletubbies Episodes
Community content is available under
CC-BY-SA
unless otherwise noted.